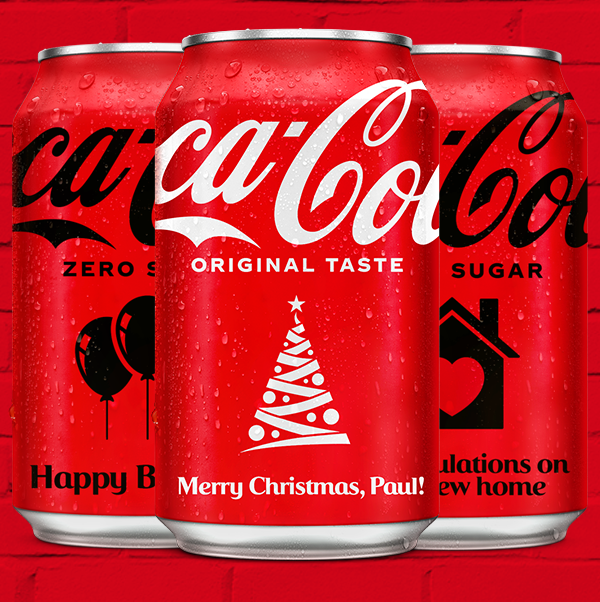 Create your personalised can
With numerous designs to choose from, it's the perfect way to share a Coke with a loved one or create a unique version of your favourite soft drink.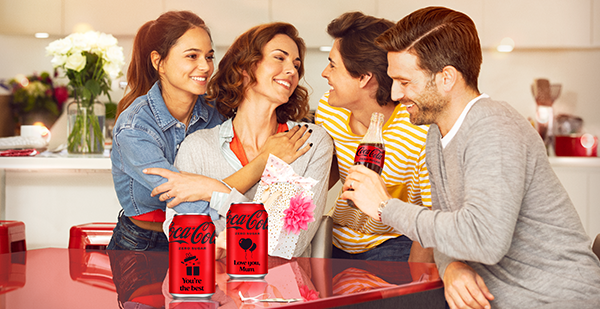 Coca-Cola personalised cans
Looking for a gift for someone who's always difficult to buy for? Or something to mark a special occasion such as a wedding or a new home gift? Well now you can have your favourite Coca-Cola in a personalised can.
And now for a limited time, you can choose one of five festive designs for Christmas or New Year. Providing a unique present for any Coca-Cola fan.

Personalise in three simple steps

Step 1
Select a Coca-Cola Original Taste or Coca-Cola Zero Sugar can.

Step 2
Choose your design and add a name, message or both.

Step 3
Confirm your choices and enter your chosen delivery address. Delivery usually takes 5 working days.
Personalisation FAQs
You are able to personalise either a Coca-Cola Original Taste 330ml can or a Coca-Cola Zero Sugar 330ml can.

Of course. After you've chosen your design you will be asked for a delivery address and you can choose to send the can to yourself or someone else.

Absolutely. Just make sure to drink it before the expiry date on the can.