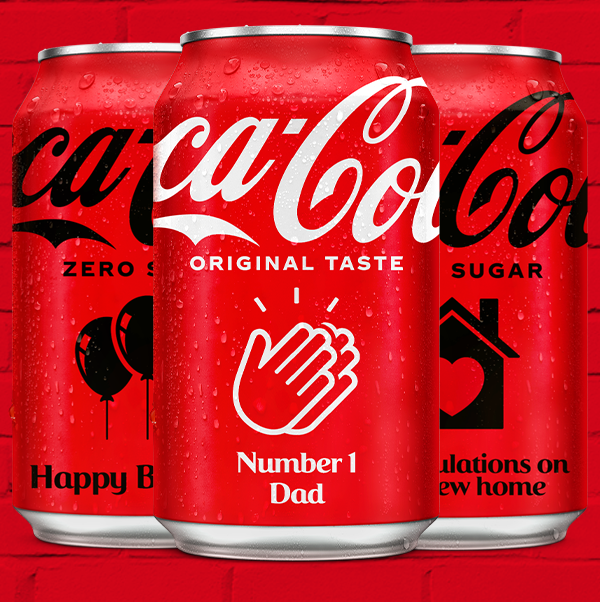 Create your personalised can
With numerous designs to choose from, it's the perfect way to share a Coke with a loved one or create a unique version of your favourite soft drink.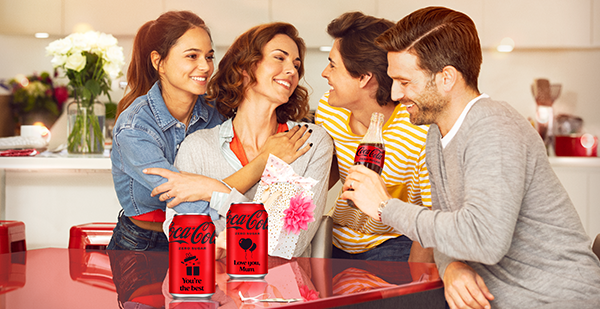 Coca-Cola personalised cans
Looking for a gift for someone who's always difficult to buy for? Or something to mark a special occasion such as a wedding or a new home? Well now you can have your favourite Coca-Cola in a personalised can.

And don't forget that Father's Day is on Sunday 19th June this year. So if you're ordering for your Dad, make sure you do so by the 12th June as it usually takes 5 working days for us to produce and deliver personalised cans.

Personalise in three simple steps

Step 1
Select a Coca-Cola Original Taste or Coca-Cola Zero Sugar can.

Step 2
Choose your design and add a name, message or both.

Step 3
Confirm your choices and enter your chosen delivery address. Delivery usually takes 5 working days.
Personalisation FAQs
You are able to personalise either a Coca-Cola Original Taste 330ml can or a Coca-Cola Zero Sugar 330ml can.

Of course. After you've chosen your design you will be asked for a delivery address and you can choose to send the can to yourself or someone else.

Absolutely. Just make sure to drink it before the expiry date on the can.