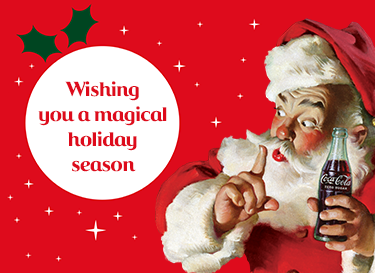 Happy Holidays to our GB Colleagues
As a token of appreciation for everything you are doing, please enjoy these gifts – a festive Drinks Bundle and the chance to create your very own Personalised Cans. If you choose Christmas-themed designs for your Personalised Cans, place your order by 17th December 2021 at the very latest to help ensure delivery before this Christmas.
Delivery timings
GB Colleagues, please allow a few extra days on top of our usual 2-3 day delivery timings (5 working days for Personalised Cans) and note that your Drinks Bundle and Personalised Cans will be delivered separately as they're dispatched from different locations. You'll receive emails when each item is dispatched with links to track them.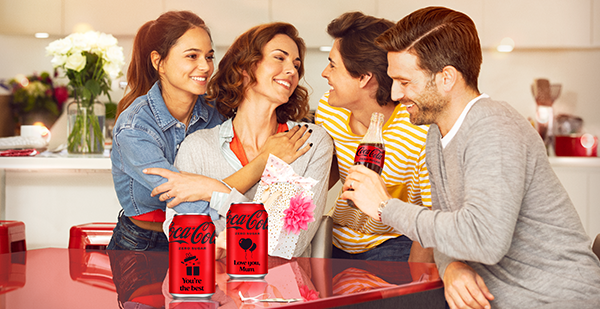 How to claim your gifts
Simply add one of the four Drinks Bundles below to your basket. Then select the Personalised Cans you want, choosing your designs and adding names, messages or both.

When you're ready to checkout, enter your unique voucher (discount) code from the Thank You Card you received. This will remove the cost of one Drinks Bundle and up to four Personalised Cans with free delivery to your chosen address in the UK. The maximum value of the voucher (discount) code is £50.
This is a one-time-use voucher (discount) code and all your gifts must be ordered at the same time. It will expire on 28th February 2022. You can find the full Terms & Conditions* at the bottom of this page.
Gift 1 – Choose your Drinks Bundle
Bundles available on a first-come, first-served basis.
Your unique voucher (discount) code will only work for one of these four bundles.

Added to your basket
Sorry, there seems to have been an error. Please try again.
Subtotal: ( items in your basket)
Quick Buy
Sorry, there seems to have been an error. Please try again.
Gift 2 – Choose your Personalised Cans
Christmas-themed designs available for a limited time only.
Personalise in three simple steps

Step 1
Select a Coca-Cola Original Taste or Coca-Cola Zero Sugar can.

Step 2
Choose your design and add a name, message or both.

Step 3
Confirm your choices and enter your chosen delivery address. Delivery usually takes 5 working days.
Personalisation FAQs
You are able to personalise either a Coca-Cola Original Taste 330ml can or a Coca-Cola Zero Sugar 330ml can.

Of course. After you've chosen your design you will be asked for a delivery address and you can choose to send the can to yourself or someone else.

Absolutely. Just make sure to drink it before the expiry date on the can.

* Terms & Conditions: CCEP – GB Colleagues Thank You Gifts
1. Your personal voucher (discount) code entitles you to pick one of four selected bundles as well as four personalised Coca-Cola cans on Your Coca-Cola (
www.yourcoca-cola.co.uk/ccep-christmas
), subject to availability.
2. Your personal voucher (discount) code can only be used once so you must order all items at the same time.
3. Its value is £50 and it cannot be combined with other discount codes.
4. Any items ordered beyond this offer will be charged.
5. You must use your @ccep.com email address to register or check out.
6. Your personal voucher (discount) code is valid until 28 February 2022.