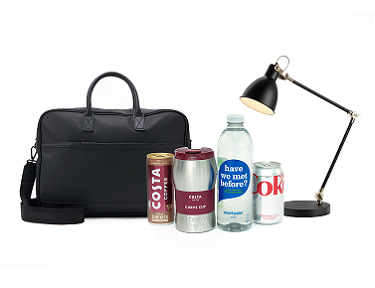 Stay focused all day
Our Work From Home Bundle can help you through a busy day of meetings, calls and responding to emails. Choose your favourite Diet Coke, water and ready-to-drink coffee, then add an accessory too.
Work from Home Bundle
We've included a range of drinks to give you the best chance of creating your perfect bundle for £35.00.