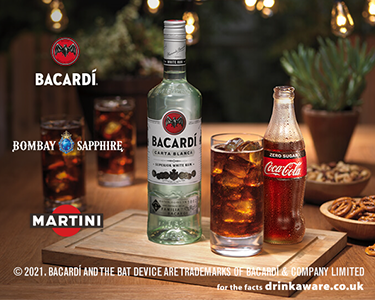 Create the perfect at-home cocktail experience
Enjoy a cocktail experience, all from the luxury of your own home, with these premium spirits paired with the perfect mixers.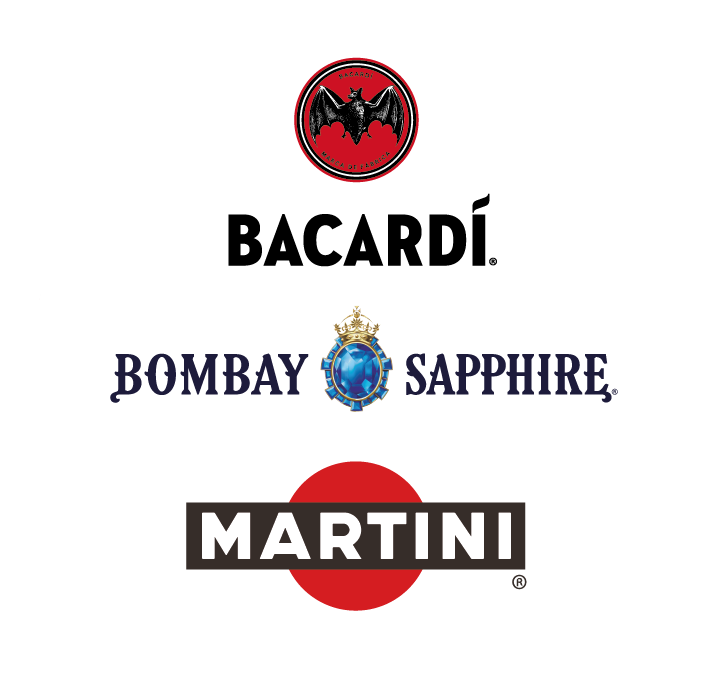 About the Brands
BACARDÍ® Carta Blanca rum is a sublime rum for cocktails: it doesn't dominate other flavours nor does it disappear when mixed.
BACARDÍ® Spiced is made with aged rum and with a hint of smokiness from charred American oak barrels. The BACARDÍ Spiced liquid has both light and deep notes, making it perfect for mixing spiced rum drinks.
BOMBAY® Sapphire Gin is created through a unique vapour-infusion process where ten precious botanicals are brought together to create a gin with a complex yet perfectly balanced flavour profile.
Martini® Fiero, naturally delicious. Martini® Fiero Aperitif is made with a blend of white wines and botanicals including Spanish orange peel for a delicious and balanced bittersweet orange tasting vermouth. 100% natural flavour and colour
Bacardi & Coke
Pick your perfect mix for just £35.50 for a limited time